​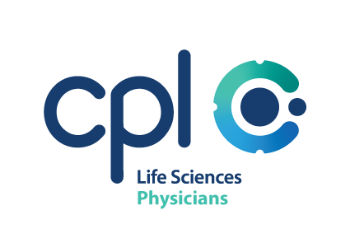 CPL Physicians was established in the US to meet a market need for specialist medical recruitment in the pharmaceutical, biotechnology and healthcare sectors.
We are subject matter experts in the recruitment of Pharmaceutical Physicians and typically we work within Medical Affairs, Pharmacovigilance, R&D and Regulatory Affairs.
CPL physicians recruits for new to industry physicians right through to Chief Medical Officers via our Search division.
About CPL Physicians
CPL Physicians is a specialist business focussed on providing pharmaceutical physicians in North America but with our sister company in the UK and EU, Only Medics, We truly have a global reach. We are actively recruiting for physicians in Europe, US, Canada, South America, Asia Pacific and other emerging markets and can assist candidates and clients in any of these locations.
Since 2005 we have developed a large global network of pharmaceutical physicians the majority of which are passive candidates who would always come to CPL and Only Medics first for their next career move.
Our expertise covers
Executive Retained Search
Interim / Freelance Consultancy
Worldwide Sourcing
Contingent Permanent
CPL Physicians also runs a unique program "Physician2Pharma" supporting the transition into industry for physicians wishing to enter industry for the first time.
​
Physicians in Healthcare
Meeting the challenge
In healthcare today providers must ensure that quality patient care is their primary concern as they seek new physicians. Physicians must be able to work in at times in a challenging team-based delivery model in a rapidly changing environment and finding the right candidates in the face of a growing shortage of suitable MD's is becoming ever more difficult. CPL Physicians is a niche staffing business providing strong candidates to health-care and the pharmaceutical industry.
Our laser focus on the physician staffing in the US has provided us with an unrivalled network of Medical Doctors across therapy areas in the health care market. Put simply we are experts in recruiting high quality physicians and it is our aim to become a trusted staffing partner in the health care market.
Permanent Physician Staffing
We would endeavor to work in partnership with hospitals, medical groups and urgent care centers to develop a tailored programme to fulfill your staffing requirements for physicians regardless of therapy area expertise.
We are able to provide you with expertise in:
• Executive Search & Talent Mapping
• Remuneration advice
• Candidate Sourcing Strategies
• Screening & interviewing guidance and feedback
CPL Physicians has expert recruiters with many years of experience in health-care recruitment. While there is no shortage of staffing firms in the US there is a genuine lack of subject matter expertise in physician recruitment. When you engage with CPL Physicians you will have access to our MD network and you will be guided by a committed and experience recruitment consultant who is dedicated to representing your organization in a professional manner.
Nurse Practitioner and Physician Assistants
Given the ever growing shortage of physicians in the US many organizations are turning to Nurse Practitioners and PA's. We are able to assist in this area and this has particular advantages:
– Cost effective: NP & PA salaries are of course much less than physicians
– Availability: an increasing number of physician services may be carried out by NP's & PA's
– Multiple therapy areas: nurse practitioners often work across specialties
Clinical Trials
CPL Physicians is part of the Clinical Professionals Group which is an international life science staffing firm. CP's expertise is in staffing Clinical Trials and we are able to provide highly qualified staff in the following roles;
• Clinical Research Physicians
• Medical Monitors
• Principal Investigators
• Clinical Trials nursing staff
Contact

​

We look forward to hearing from you.