Talking about yourself in a job interview can be hard. If you find it difficult preparing for job interviews or giving concise answers in an interview, you should try using the STAR Method.
This simple interview method helps you tell your career story and persuade the interviewer you've got the right skills and experience for the job. This is a time to talk about yourself so make sure to use "I" a lot.
The STAR Method (Situation, Task, Action, Result) is particularly helpful in response to competency-based interview questions, which typically start out with phrases such as, "describe a time when…" or "share an example of a situation where…." It's also really useful for phone and video interviews.
By using this step-by-step method, you'll be able to answer each question in a systematic way without forgetting anything important.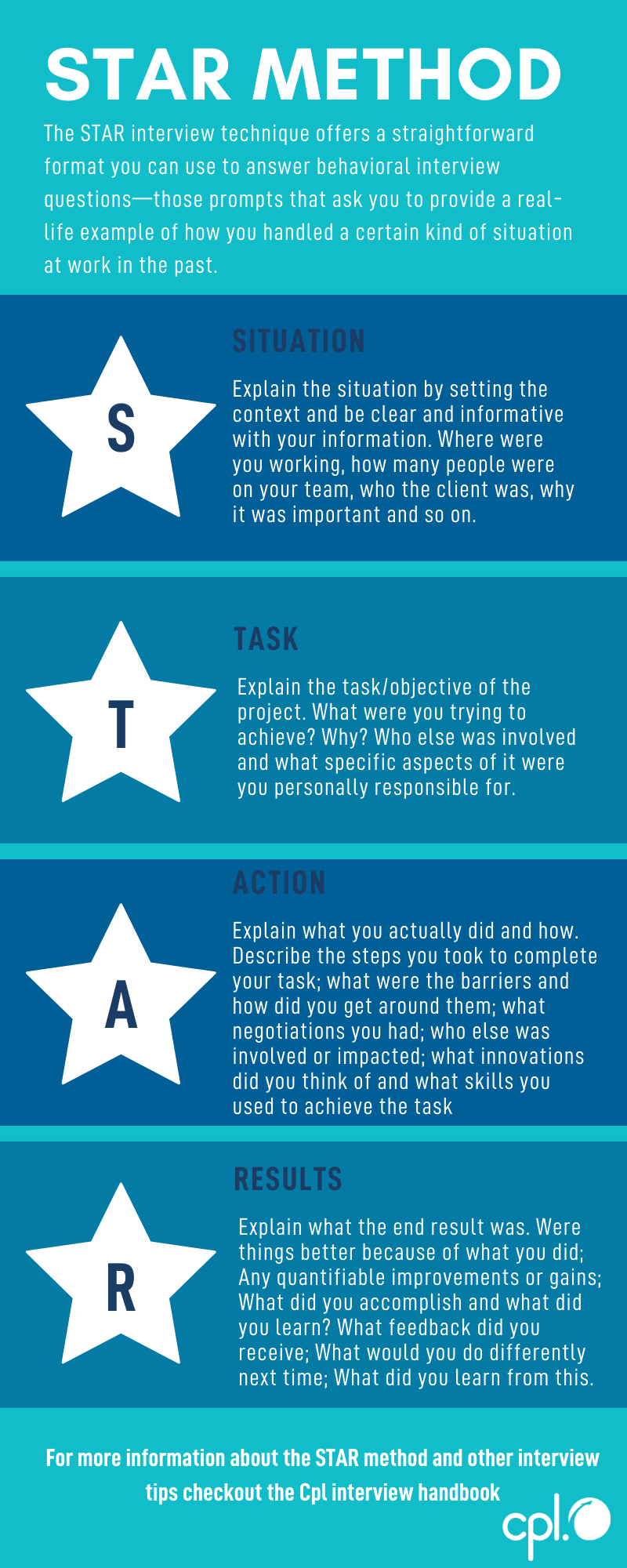 ​
Need more job interview advice? Download our Interview Handbook or get in touch, one of our consultants would be happy to advise on video interview techniques.