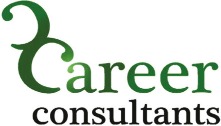 Career Consultants specialise in outplacement and career support services across all stages in the employee lifecycle.
Established in 2007 and led by Mary Carroll, Career Consultants is part of the Cpl Group. Our approach is one of collaboration and engagement with key stakeholders, developing relationships to benefit all parties.
​
​Outplacement Support Overview​
Our services include Psychometric Assessments, Employee Development, Outplacement Support, Interviewer /Interviewee training and Retirement Planning.
We also have partnerships with universities across Ireland developed to benefit the University and students. This is achieved by supporting students as they move into the workplace through a range of career support services.
We use leading technology platforms that enable us to operate remotely and offer the same level of service. Based in Dublin, we are Premium Reseller Partners of SHL Psychometric Products & Services. Our client base includes both Irish and Global organisations across eighteen industry sectors.
If you have any questions please get in touch and we can organise a meeting via phone or online – mary@careerconsultants.ie