​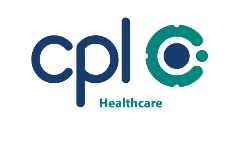 Cpl Healthcare is an international provider of healthcare staffing services with 18 years of experience in the healthcare industry.
Our team consists of health professionals who can draw on their own experiences in providing expert advice and local knowledge of employment conditions to help our clients and candidates to find the right fit.
​We serve​ Private and Public Sector Healthcare organisations across Ireland, UK, Australia, New Zealand and the Middle East.
​
​
Overview​ of Cpl Medical Recruitment
Cpl medical recruitment supports public and private sector organisations by providing full-time, part-time, contract and agency staffing in Nursing, Medical, Allied Health Professionals, Healthcare Assistants, Social Care Workers.
Each of our recruitment services is designed to make the process as simple and hassle-free as possible for both employer and employee.
As an international recruitment agency with real world experience, we can guide local/international employers and overseas candidates through the complex paperwork required for healthcare employment.
Our core mission is to provide highly qualified, healthcare professionals to Healthcare providers of all sizes, from individual providers to National Healthcare services. If you're looking for a Healthcare staffing partner, there are four key reasons to choose Cpl Healthcare: our track record, unrivalled consultant expertise, international reach and our substantial candidate database.
​
​What Healthcare Recruitment Services can Cpl provide?
Cpl Healthcare provides temporary staffing, permanent staffing, occupational healthcare and & integrated recruitment technology to clients across the globe. Our range of staffing services includes Nursing, Healthcare Assistants, Allied Health Professionals, Social Care, Volunteers, Administration, Support Staff and Head Office roles.
Our team also offer full Marketing Support through a range of digital offerings including advertising all roles across multiple job boards to build candidate volume, centralised candidate data repository / talent pools, creation of employer brand, social / professional media advertising, client recruitment website and updates accordingly.
Finally, Cpl Healthcare offers on-demand reporting, onboarding and candidate engagement, full compliance and management of the full recruitment process.