Our aim is to be the world's best at transforming our clients through total talent solutions and experiences.
​
Featured Insights
Transformational Talent Experiences
Our Transformational Talent Experiences strategy is at the core of who we are and is supported by our three guiding pillars of Future Ready, Client First and Total Solutions.

​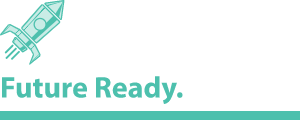 A provider of services and solution, Cpl will be at the leading edge of the future of work, in order to enable our clients, candidates and consultants to be future ready.
Cpl will achieve this through collaborative networks of think & do leadership, co-creation and the continued development of the Future of Work hub where our stakeholders can help invent the future with us.​
​​
​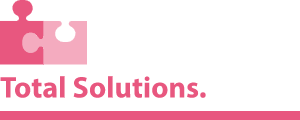 Cpl is all about the client and our people supporting our clients who benefit from our strategic approach and expertise in creating new experiences. We fully understand how we can transform your business through a broad range of services and support.
We simplify the backstage processes to empower our people to become totally focused on addressing your business needs.
​
​
Cpl will design and deploy real-world ready integrated solutions that will create transformational value appropriate to the needs of our clients and our candidates.
These solutions will empower an end to end set of offerings, that will utilise the best of Cpl's expertise, in conjunction with appropriate business and technology partners.
Work the Future with us today.
Our customised & human-centred solutions are constantly evolving to the needs of you, our clients, depending on where you are on your journey, and where within the organisation your needs lie.
These needs may be short, medium or long term. Regardless, our suite of talent solutions will enable you to flex to meet your requirements and transform your business – for now, and for the future.
Have a need for world-class advice? A new workforce model? Innovation for the future of work? Don't worry. We have it covered.

​
We keep ahead of the curve on the early identification of key trends that are changing your context and ways of working. We are sector agnostic but have built core capabilities in Financial Services, Life Sciences, Public Sector, Healthcare, Food & Beverages, Light Industrial, ICT & Technology, Social Media & Gaming, Utilities, Manufacturing & Supply Chain, Services and Engineering. As your context changes, we respond and adapt.
Making a Difference
"Across the Cpl Group, there is a collective passion for helping others and giving back and it's heartening to see this ethos come to the fore across the business community in Ireland and internationally.
I'm personally passionate about ensuring inclusive opportunities for all and becoming a more sustainable business. With over 13,000 people and over 46 offices across the Cpl Group I'm confident we can continue to make a real difference."
Anne Heraty, Founder
Want to grow and futureproof your business?

We are here to help, whether you need to find top talent on a permanent, temporary or contract basis; or a trusted talent partner with services that are flexible, strategic and tailored to your needs.

Exclusive insights in your inbox

​Join over 200 business leaders on the Cpl Client Insights Newsletter to get access to industry reports, trends, case studies, whitepapers, webinars and events.