Our purpose is to transform our clients' businesses through understanding their needs and providing a range of total talent solutions to meet those needs, while positively impacting the communities we work in, our colleagues and the lives of the people we work with.
We have used the UN SDG's as the framework for our Responsible Business Strategy and as a guide for all policies and targets relating to People & Community, The Environment and Ethics & Leadership. All People and Community activities within Cpl are guided by SDGs 3, 4 & 8 to address specific issues that are important to our people and our clients.
Learn More in our Responsible Business Report
​
Wellbeing of our People
Our dedicated wellbeing partner Zevo provides on-site workshops, webinars, tips and courses on topics such as working remotely, resilience, fitness tips and meditations, all provided through a dedicated app.
​
85% of Cpl employees stated that the Zevo Health app motivated them to become more active.
​
​
Partnerships
Over the past 30 years we have built strong partnerships with a broad range of organisations to ensure equality in the talent sector and to promote sustained economic growth.
Active partnerships include Open Doors, Trinity Centre for People with Intellectual Disabilities, Jobnet, Junior Achievement Ireland, EPIC Programme, The 30% Club and the South Side Travelling community.
A total of 1,652 students from 36 different schools will have had the opportunity to have had a programme delivered by a member of Cpl over the past few years.
​
Engagement & Awareness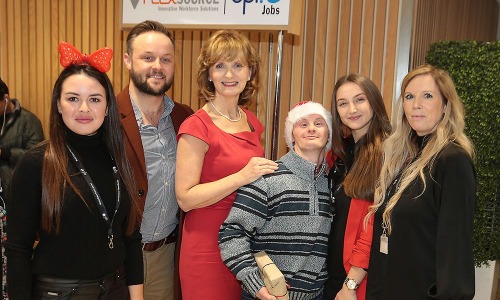 It is important to us that we raise awareness of some of society's most pressing issues among our people. We do this through sharing experiences and stories.
Our dedicated Learning & Development team run monthly training programs to formally educate teams. Recent programs include Mental Health Awareness and Diversity and Inclusive Leadership Training.
We also host a range of annual events including World Day for Cultural Diversity, Pride Month, Disability Day, Workplace Wellbeing Day, Plastic Free Month and speaking engagements with minority groups.
​
​
Corporate Social Responsibility #CplGivingBack
It's part of our culture to give back and we do this through 2 paid volunteering days for all staff, community involvement & skill sharing and charitable donations. In 2018/2019 alone we raised almost €40,000 for charities. Causes are chosen through our CplGivingBack initiative, enabling us to make a real difference and help causes that impact our people and their families.
​
Interested in learning more about the Cpl Group?