Our customised event design process helps meet your needs by understanding the key areas of focus or challenge within your organisation, design the event to help inspire, motivate and innovate while bringing latest trends and research on a future of work topic.
​
​
Overview
Examples of our events offerings include:
Masterclasses – We deliver Masterclasses in Design Strategy, Strategic Wellness, Responsible Business, Creative Leadership, and Organisational Design.

Event Development & Execution – We can create an event at organisations on a specific or broad future of work topic and bring in expert speakers, panel discussions or round tables to broaden thinking, inspire and motivate your employees.

Keynote Speaking – Our expert panel of speakers are available for keynote speaking, panel discussions, moderation or MC-ing of an event.

Facilitated General Workshops - We deliver hands-on workshops across our 7 future of work theme areas to help you and your team play with new ideas and integrate new thinking & ideas. Learn more about the Future of Work workshops.

Customised Workshop Series - We create bespoke, expertly facilitated workshops based on a specific workplace challenge that we have identified with you. The focus is to explore the challenge, bring new thinking into the room, generate directions for progression and ultimately create a plan for targeted action.

Bespoke Design Engagements - We deliver short, sharp and impactful engagements of up to 3-6 months that focus on a strategic challenge.
Past Clients

​
Speaker Profiles​
Barry Winkless, Cpl's Chief Strategy Officer & Head of Future of Work Institute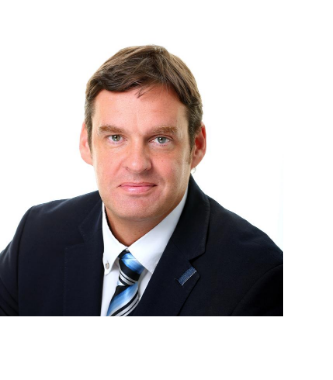 Barry currently drives the strategic direction of Cpl in collaboration with the CEO and senior leadership team. He also leads Cpl's Future of Work Institute, which explores, questions and advises on key areas important to the future of working and the workplace for business leaders globally.
His core areas of expertise are strategy, innovation, change and engagement and he has led multi-disciplinary teams in delivering significant projects for clients. A frequent author and speaker at international events, Barry is committed to changing the views of what the future of work really means for today and what it could mean for tomorrow.
Barry has spoken at TEDx, CIPD, ICT Skillsnet and more.
​Specialist areas include Future of Work, Leadership, Creativity and Innovation.
Sample Topics: "All the Fun of the Fair: Workpark not Place", "Leading with Purpose", "The Creative Leader".
Available for Keynote, Moderation, Panel Discussion, Interviews.
​
Elysia Hegarty, Strategic Wellness Lead​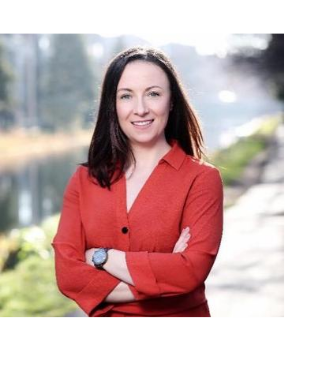 Elysia has over 15 years' experience in HR Management and the Wellness Industry and now partners with businesses to develop strategies to attract, engage and retain employees. She helps promote a healthy workforce that supports business needs and enhances productivity and engagement. This is done through workshops, speaking engagements, workplace wellness strategies and diagnostic assessments.
Elysia currently leads the Strategic Wellness service offering within Cpl's Future of Work Institute and has led the development of a bespoke Wellness Diagnostic Tool helping businesses take a more defined approach to wellness.
Elysia has spoken at and moderated panel discussions at Climate Finance Week, RebelCon, ICT Skillnet, Construction Federation Conference and more.
Specialist areas include Strategic Wellness, Diversity & Inclusion, Employee Value Proposition
Sample Topics: "Strategic Wellness", "My Career is Ruining my Health", "The Resilient Leader"
Available for Keynote, Moderation, MC, Panel Discussion, Interviews.
​
Declan Bogan, Senior Business Consultant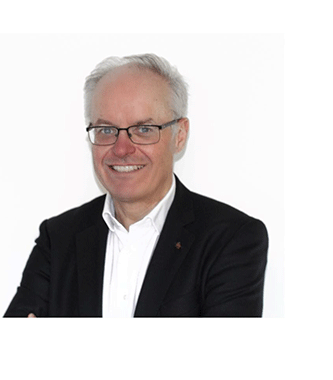 Declan is a senior business consultant who has been immersed in the fundamental drivers of innovation across product, people, portfolio and business model proposition elements over the last 20 years. From the bench to the boardroom, with micro to multinational corporate organisations, Declan has worked internationally with senior executives and intrapreneurs at over 70 companies helping to reshape their commercial and strategic direction. Declan has also mentored CEOs and company founders on their business models.
Declan has spoken at conferences and moderated panel discussions at Climate Finance Week, Construction Federation Conference, National Centre for Design, ClimateKIC, and at directly at clients.
​Specialist areas include Sustainability, Leadership, Employee Value Proposition
Sample Topics: "Being a Responsible Business", "Designing your Employer Value Proposition", "Design Strategy"
Available for Keynote, Moderation, MC, Panel Discussion