Job-searching is not always easy. But once you find a role that excites you, the next step, nailing the job interview, is the most challenging step. This is where an expert's advice can be essential to success.
Lisa Broderick, Director Cpl Cork, has over 20 years of experience in the recruitment industry having worked with a diverse portfolio of clients across Ireland, the Middle East, and Australia. Lisa has some great insights into the recruitment process and essential tips on how to impress in a job interview.
What is the best question you can ask to impress a future employer in a job interview?   
There are several impressive questions a candidate can ask a prospective employer during a job interview. The choice depends on what a candidate is looking to achieve by asking this question. For example: 'What are the top three things you want me to accomplish in this role in the coming 12 months' and 'What will a typical day or week look like?' These questions give the candidate an opportunity to bring up their strengths related to the role. The answers to these questions also give the candidate a good overview of the actual day-to-day duties expected. 
I also recommend asking the interviewer about their personal journey in the company, to find out what it's like to work there, have they been promoted? What do they love/find challenging? Interviewers like it when candidates take an interest in them, it helps build rapport and shows a genuine interest in the position.  
What can immediately turn a recruiter off a candidate in a job interview?   
Preparation and staying on topic are crucial to a candidate's success in a job interview. An interviewee should research the company, the role, and the interviewer. If a candidate is being interviewed virtually, extra preparation should be put in to ensure their digital set-up is operating properly ahead of time. You can guarantee that everything will run smoothly technology-wise by doing a test run.
Interview questions are an opportunity for candidates to highlight their abilities honestly, giving positive answers. They should also know what key points on their CV are relevant for the role and prepare answers for general interview questions, like, 'where do you see yourself in 5 years' time?' 
Often, the person that gets the role has worked hard at building rapport with the interviewer, they have been honest in what they can and cannot do, and show initiative and tenacity.   
A candidate should also stay away from any form of negativity towards existing/previous employers. Always be diplomatic in how you express previous/existing challenges. 
Finally, although it may sound obvious, stay in the moment. Don't let your mind wander during the interview.  Listen attentively and answer the question asked. Try to stay on point giving relevant examples where possible. 
Does what you wear matter in a job interview?
According to psychological studies, you get seven seconds to make a first impression. Dressing appropriately for a job interview is hugely important. It reflects the interviewee's state of mind and can indicate how much one cares about the opportunity.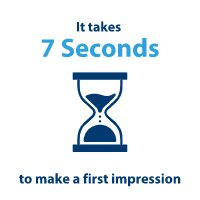 Your presentation and body language are some of the first things an interviewer will notice. Make sure you have dressed appropriately and presented well, but most importantly remember to relax, don't fidget, and smile. 
When should a candidate ask about salary in a job interview? 
If you're working through a talent solutions agency like Cpl, salary is something we discuss from the outset to make sure everyone's on the same page.  If you are interviewing directly, wait for the interviewer to broach the subject or until the second interview.
If an interviewer asks you about your salary expectations, avoid specifics and say something like 'I will consider any fair offer' so you can leave room for negotiations, if they press, give a range instead of a specific number. You don't want to price yourself out of your ideal role or undercut your potential earnings when the person on the other side of the table might be willing to offer a substantially larger figure.
Also, benefits such as remote and flexible working are becoming more important to candidates. When discussing compensation, it's important to know what's on offer within your package. In many cases, a lower salary with personalised benefits could better suit a candidate's life choices.  
How has the job interview process changed in the last few years?   
The shift to flexible and hybrid working has dramatically changed the job interview process. Online interviews are now commonplace. In fact, recent research carried out by Indeed, found that 82% of employers surveyed used virtual interviews and 93% of employers intend to continue using virtual interviews in the future.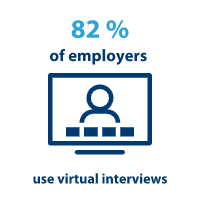 Online job interviews also tend to be shorter and more conversational. A pitfall of this is candidates getting too relaxed. Job seekers still need to stay on topic, be professional and get their suitability for the role across with evidence of past successes where possible. 
Read our 'How to succeed in your next interview' blog for more tips on landing your next role.
Conclusion
As previously stated, the path to your dream job may not always be easy. An applicant should research, prepare, and remain focused to succeed in a job interview. Take advantage of the opportunity to ask a prospective employer exactly what you want to know about the role and be interested in their feedback and experiences.
The job interviewing process may have shifted towards video interviews if that concerns you, we have a lot of resources available to help ease your worries. If you've recently decided to look for a new role, check out our current opportunities.
And good luck with the job search!
Sources:
​2021 Hiring Trends Report, Indeed, Oct 2021.

The Virtual Interview Is The New Resume: What You Need To Know, Forbes, May 2022.