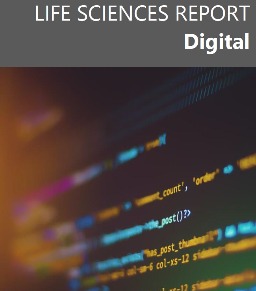 Our latest industry analytics report features analysis on Digital within the life sciences industry.
Commercial Associate Director at Cpl Life Sciences, Tom Hancox comments:
​Long before the pandemic, the digital landscape had been changing markets across the world and it is well known amongst the industry's top professionals that pharmaceuticals has lacked the freedom within the digital space when compared to its consumer siblings. However, that has produced an acceptance of the notion that more can be done and that the 'innovative' aspect of the science that drives the industry does not always translate into the engagement piece with the end targets – made much harder this year with restricted access to Healthcare Professionals.
Although with the rise of digital sales, platforms and – as one biotech client put it – 'digital communities', marketeers in particular have been able to navigate through the regulations and red tape that can so often give the consumer health markets the upper hand. As the requirement for technology and digital services increases, so does the focus on the channels in which the sector markets through; this has in turn driven structural changes across various organisations and allowed for new career paths & skill sets.
When our commercial desk expanded back in 2013, it was likely to be the brand teams who were responsible for the digital aspects within brand plans and were often expected to have the relevant multi-channel attributes. Nowadays though – whilst the brand team maintains ownership over the plans - there is a requirement for far more specific excellence teams specialising in multi-channel marketing, commercial, launch, digital (etc.), who often take responsibility for individual aspects of the MCM or patient/digital engagement strategies. You'll see from the data below that the first half of 2020 saw digital marketing vacancies increase by over 26% against the same period last year.
Although there is a long way to go still, digital capabilities in the pharmaceutical and biotech world have evolved year on year and many of the larger players are far more open to considering digital specialists from outside of the industry. For instance, GSK and J&J saw digital vacancies grow 66% & 99% respectively, and it's digital marketing where we often see much more interest in candidates from non-healthcare innovative markets such as Fintech for example, which adds a different perspective. In such a highly regulated market this is a gamble at times yes, but high risk can often be high reward, particularly if these same clients speak of promoting an 'innovative culture'.
The report below does not include consumer health or medical devices/diagnostics, although our remit certainly covers this from a recruitment perspective, we have chosen to focus on the clinical, biotech and pharmaceutical markets that dominate. I imagine it will come as no surprise to many that digital roles are increasing year on year, or that big pharma is still dominating (pharmaceuticals in general contributing a whopping 83% of digital roles in 2019). Although still sizeable, that figure has still lost 5.4% Vs 2018 to the ever- growing biotech industry, as the general landscape of drugs seems to be moving more toward your specialist, niche products that biotech's are so often focused on. Niche products (particularly those aimed at ultra-rare/orphan diseases) can often heavily rely on HCP engagement/education at an earlier stage in the build up to launch, this means a growth in the use of specific platforms and the relevant digital specialists to manage those.
It is of little surprise therefore that the CRO industry has seen no change, holding its place with just over 3% of digital vacancies two years running. In future, they could well be the first to properly get to grips with the benefits of A.I from an R&D perspective, but in the digital world where pharma and biotech are taking more of a patient-centric approach, it appears as if they will only continue to drive further investment here.
If you have any thoughts on the above, or would like to discuss our capabilities within the commercial, digital or any other space, please do not hesitate to reach out to [email protected]