​Pharmaceutical Engineering has a standard almost unrivalled among its peers and is a sector which inspires the very best in both quality and efficiency. It has never been more important that leading organisations can streamline and optimise their manufacturing operations in an increasingly competitive marketplace. The Engineering division of Cpl Life Sciences support leading organisations to continuously improve their output, keep operational efficiency at peak levels and make necessary expansions to the site, while maintaining the gold standard in Good Manufacturing Practice.
We support across a wide range of specialisms and practices throughout the Engineering sector; If you are a CDMO, we are able to provide everything from a QC Analyst, all the way through to Process and Manufacturing Engineers; If you are an SPM manufacturer or start-up looking to produce the next generation of bio-tech, we have a storied ability to be able to supply the very best engineers to help you scale up your operation, all the while maintaining a reputation for working on the cutting edge of technology.
As a consultative partner, Cpl Life Sciences aim to support a wide range of organisations within the pharmaceutical sector. We support traditional Pharmaceutical companies, Contract Manufacturing Organisations and Biotechnology developers of all shapes and sizes. With every partner, we tailor a bespoke approach, providing the necessary agility and skill sets, all the while maintaining a high degree of professionalism.
No matter what role you play in the engineering sector of the pharmaceutical industry, we believe you are an integral part of an incredible industry; whether you are a Senior Process leader looking for their next contract, or a budding engineer looking for a long-term growth opportunity – we are the best growth partner for you. Our history is one of helping Engineers to secure and flourish in roles which utilise the full range of their talents. If you are considering a move and want to make sure that who you work with really understands your search and will work to secure you the very best, then there's no safer partner than Cpl Life Sciences.
Roles recruited for
We have a wide variety of engineering roles available in different functions, including:
• Projects
• Design
• Production
• Maintenance
• Field Service
• Management
​
The Team
Joel Fresle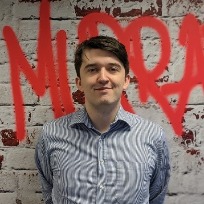 Hello! My name is Joel, I look after the Engineering function here at CPL Life sciences. I handle the recruitment of engineers into prestigious Manufacturing and Design organisations; this includes traditional Pharmaceutical operations, CDMOs, Medical Device Manufactures and up and coming Biotechs. I pride myself on prioritizing the human element, matching more than skills, I look to build cohesive and effective teams who can achieve more than the sum of their parts.
Throughout my career, I have always maintained an entirely up-front and honest demeanour with both my candidates and clients at every level. Trust and transparency form the foundation of every successful partnership, both are kept in mind with every step we take on a recruitment cycle. Whether we are working together to secure the dream job working on bleeding-edge technology, or looking for the ideal candidate to help build a collection of individuals into a team, there's no safer set of hands to help craft your bespoke recruitment solution.
Steve Williams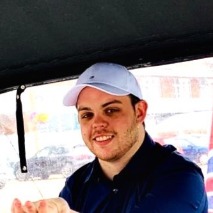 Hi, I'm Steve and I work on our dedicated life sciences Engineering desk; I have worked in Recruitment for just over 5 years now and for me, nothing beats the feeling of helping someone to secure their perfect role!
I pride myself on clear communication and an efficient process with no unpleasant surprises. From the very first call I ensure everyone is aware of all steps involved and how we can create the best solution.
Life science Engineering has become a swift passion of mine and I truly believe we are uniquely positioned to support the industry. With experience and relationships dedicated to this niche industry, I take great pride in knowing we are true specialists within our field and can offer a practical, consultative approach.
Contact
You can contact the engineering team, via telephone on +44 (0) 118 9594 990 alternatively you can send an email to the below:
Joel Fresle - [email protected]
Steve Williams – [email protected]
​
​