​
Choose your future career
Kicking off your future career with the right position is crucial. The first steps you take set your career path for the foreseeable future. This is true for graduates, junior staff or qualified people in non-office roles, looking to change career direction. The pressures around landing that first role may outweigh the desire to ensure it's the right role. The scramble to get your foot on the first rung of the ladder could leave you in a job you hate. Looking at a career path which either goes in the wrong direction, or worse, nowhere at all. That's why it's so important that your first professional position is the right one. Researching a role and it's career progression are great first steps in discovering if you are on the right career path. And what better way than to hear from people who've taken the very journey you're embarking upon. Keep reading to learn more about Cpl and the life of a recruitment consultant
​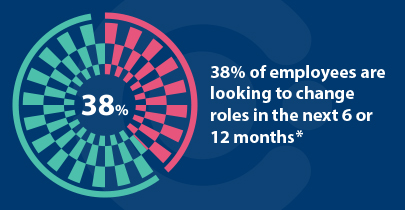 ​
Career prospects for recruitment consultants
At Cpl, we're currently expanding our recruitment consultant teams across the country. We're looking for amazing people for a variety of junior and senior roles across our Dublin, Cork, Limerick, Galway and Belfast offices.
We work in an exciting and ever growing and evolving industry, and as a company we've evolved too. Since we were founded in 1992, Cpl has become Ireland's largest recruitment agency. And we've branched into many different areas of HR including, Outsourcing and RPO.
Our recruitment consultants help people get jobs, they help people reach their dreams. They also work with and build relationships with some of the largest multinationals in the world.
And many of our top recruitment consultants, started off on that bottom rung, looking for the right opportunity. The fact that so many of our team have been with us for over ten years is testament to taking that step with Cpl being the right one. It could be the right step for you too.
Why recruitment as a career?
We're looking to speak to people with experience in a variety of fields, with or without recruitment experience. What's important is that you're ambitious and a good fit for our team.
To help give you a feel for the role and your colleagues, we've put together a few video testimonials, you can find them here. We've also broken out some of the conversations we had with our recruiter into, ' 3 reasons to become a recruitment consultant. There's a bonus reason in there too.
​
​
​Let's hear from three of our senior recruitment consultants, Aoife Norton, Paraic Callinan and Conor O'Neill on their
Top 3 reasons to
become a recruitment consultant
1. You don't need a background in recruitment to become a recruitment consultant
.
Aoife: I had a background in retail & sales before joining Cpl three years ago. I joined the HR team and within a year and eight months, got promoted to senior consultant. I recently moved to the marketing team, where it's busy, but I'm learning a huge amount.

Paraic: I have a background in the hospitality industry, both in Ireland and the UK. I joined Cpl in July 2018 and I've loved it ever since then. I recruit for industries including, sales, marketing, finance and office support.

Conor: I joined 3 years ago with no experience in recruitment. I graduated college with a business degree and went into a market research role for a year and a half. After which I took a year out to travel Australia before joining Cpl.
2. Your career progression is our success.
Aoife: I've improved my communication and negotiation skills. being more knowledgeable about recruitment and all the industries I work with. I've learnt I'm very resilient and it's a great quality to have in this or any business.

Paraic: In 2020 I was promoted to Senior recruitment consultant. It's fantastic to be acknowledged by my colleagues. In the last 12 months my role has changed. I've taken on many account managing responsibilities, which I really enjoy. I get to work with hiring managers and build professional and personal relationships.

Conor: At the start, I was part of an extensive on-boarding programme for around six months. After I completed it I was promoted to recruitment consultant . The on-boarding and training really set me up and was beneficial in getting me prepared for my new role. I was a recruitment consultant for around two years before getting promoted to senior this year.
3. Recruitment always has something to offer.
Aoife: What gets me up in the morning is, 1. knowing that each day is going to be different, and 2. Reaching the goal of giving someone a job and changing lives. While the job is commission based, I love the excitement created when a candidate gets a role they want. I hope to provide every candidate with the same experience I had when landing my current position.

Paraic: It's allowed me to develop, no 24 hours are the same. I love working on a challenging role and finding a candidate I know is the perfect fit. Seeing a candidate accept their dream role brings me great satisfaction.

Conor: Recruitment is rewarding, besides helping find their dream job or progress their career, it's sales. It's commission based, the harder you work the greater the reward.
4. Bonus reason: Great place to work.
Aoife: I love what we do. I know in my own experience when I came to Cpl to look for a new opportunity. I always remember who I dealt with and the experience that I had. And I know that the opportunities I've been given now, I wouldn't have been given in other organizations.

Paraic: I'm lucky to work with a fantastic team in the Galway office. We challenge each other on a day to day basis and provide each other with a great level of support. I enjoy working here and hope to be here for many years to come. Galway is the best city in Ireland, there's so much to do here, Arts, Sports and Culture.

Conor: I have the goal to become a principal consultant over the next 10 months. Cpl are the leading recruitment agency here in Ireland and there's a reason for that. Everyone works together and supports one another which leads to success.
​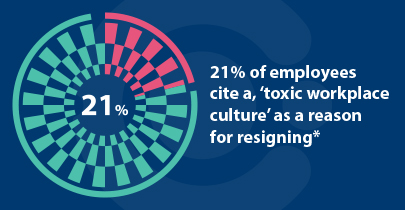 Great place to work Ireland
Cpl has been recognised for the past 5 years as a Great Place to Work. We are currently placed 14th in the Best Large Workplace category, we are very proud of this achievement.
Where you work, where you spend eight hours of your day makes a huge impact on your quality of life. At Cpl we want to ensure that your day is filled respect, empowerment, and accountability. These are some of our core values and one of the reasons Cpl has been voted one of Ireland's top places to work for five years running.
We're a forward looking company at the cutting edge of the talent solutions industry. We're a leader in our field, but small enough to be agile and able to respond to employee's needs. But don't worry, Cpl is large enough to accommodate your career progression. And set you on the right path for an amazing career in recruitment consulting. Finally, in case we didn't mention it before, our recruitment consultants work on unlimited commission, your success is in your hands.
* Source: Counting the Cost: How Businesses Risk a Post Pandemic Talent Drain. Research by
Personio and Opinium, March 2021
.