​The important theme of this year's IWD (International Women's Day) is #BreakTheBias. This IWD
"Imagine a gender equal world.
A world free of bias, stereotypes, and discrimination.
A world that is diverse, equitable, and inclusive.
A world where difference is valued and celebrated.
Together we can forge women's equality."
This is the meaning behind #BreakTheBias.
I was delighted to speak to four of Ireland's top CEOs to find out what #BreakTheBias means to them, and how they support women in the workplace.
Lorna Conn - CEO at Cpl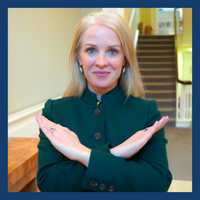 As the CEO of a large talent solutions company, I see the complimentary value that both men and women add to our organisation every single day. This value is mutually enhancing, and we are a stronger and more evolved organisation for having both voices, equally represented, at the decision-making table. My goal for company-wide gender equality is not because 'it is the right thing to do' but because we are better able to serve our clients and candidates as a result. Women represent 50% of the world's population, and it makes logical sense that they contribute proportionately to all facets of society, politics, and business. Anything less is simply poor leadership.
At Cpl, we continuously strive to support women and we are proud to have a leadership team that is equally represented. We are also proud of our male allies who respect and value us, and who are regularly inspired by the contributions of our female colleagues. Businesses need both genders to thrive and at Cpl, we champion gender diversity every single day. #BreaktheBias
Martina Fitzgerald - CEO at Scale Ireland ​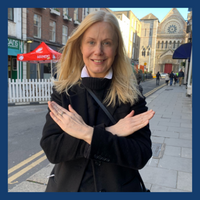 The theme for this year's International Women's Day, #BreakTheBias, is not just a slogan, it's a challenge that most women will have experienced at some point during their careers. In my previous role as a political correspondent, I captured many examples of conscious and unconscious bias directed at female politicians in my book Madam Politician. As a visiting fellow in Columbia University in New York in 2019, I spoke to female politicians on Capitol Hill who had similar experiences. Many had worked hard to ensure their voices were heard and to avoid being stereotyped as feisty, emotional, or strident. Most women will identify with these issues beyond the corridors of power.
I am very proud of the record of Scale Ireland, which represents Irish tech start-ups, in highlighting female entrepreneurs. We hosted a special webinar again this year to promote and celebrate the vision and ambition of women working in the sector. As Scale Ireland's CEO, I am also proud that we are members of the 30% Club – indeed our board is gender-balanced. So, while the theme of International Women's Day is important, so too is the implementation of diversity and inclusion measures all year round.
Julie Ennis - CEO Corporate Services UK&I and Country President Ireland at Sodexo ​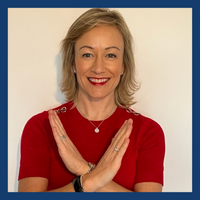 I've been lucky in my career to have had exceptional role models, women who have given me their time, both personally and professionally. Not only, did they mentor me along my career journey to date, but they really encouraged me to really believe in myself, and my ability.
I'm really focused on how I as a leader, can support and empower women to 'own' their career growth and become future leaders. I think understanding that women tend to be less confident than men is important, and therefore I'll always pay extra attention to supporting women to develop and push themselves when they don't feel confident. I also encourage my male colleagues to understand the challenges that females can have so that they provide good guidance and bring that understanding back to their own teams. It's there that we will build the pipeline of future female leaders.
In Sodexo, we are very focused on removing barriers to advance gender equality. One of the programs that I'm particularly proud of is SheWorks which is a job shadowing programme. Given the changing nature of the workplace and the increasingly important role for Facilities Managers, we're focusing on increasing the number of women in the FM side of our business. Through SheWorks, we introduce women to new job opportunities they may not have considered previously, and this can be an eye-opener for women to see new potential for their own career progression.
For me, it's all about having structures and supports in place that supports women to move away from having limiting beliefs, to fully believing in themselves, and realising their potential.
Harry Goddard – CEO at Deloitte Ireland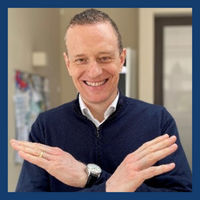 Egalitarianism was the cornerstone of our early societies. During the hunter/gatherer period – who developed mathematics, pharmacology, and trade - those out hunting or those at home weaving, caring, and making? A new history of humanity puts in stark contrast the world we came from versus the world we find ourselves in – as eloquently described by Caroline Criado Perez.
The pandemic has shone a spotlight on the role and context of working women and writ large inequalities in our society. Horrific events in Ireland and further afield in recent times have brought into sharp relief how gender can define our world and how we experience it. It reminds us that the discussion on gender equity isn't just about opportunity but also basic human rights.
Breaking the bias; not being a bystander. These are social responsibilities for which businesses have a significant role. Governments set policy; businesses make change. As business leaders, we must develop strategies and action plans that move us towards gender equity. It's not just for the women in our worlds, but for our return to an egalitarian world.
At Deloitte, we have developed and published our gender equity strategy and our gender pay gap report. Being deliberate, transparent, and holding ourselves to account is critical if we are to play our role as a responsible business and to help #BreakTheBias.
Conclusion
​A Gartner study indicated that teams who work in a more diverse workplace perform 30 percent better. IWD is about more than just #BreakingTheBias; it's about developing a solid D&I plan that helps reduce workplace inequality, resulting in a stronger and more representative workplace. Workplaces that are representative of society thrive.
If you're interested in finding out more about incorporating diversity, equity, and inclusion within your organisation, please reach out to Siobhan O'Shea, our Client Services Director at [email protected]
​
Sources: