We aim to transform each client's business through a range of talent solutions while positively impacting the communities we work in and the lives of the people we work with.
Our guiding principles to do this are People, Ethics and The Environment.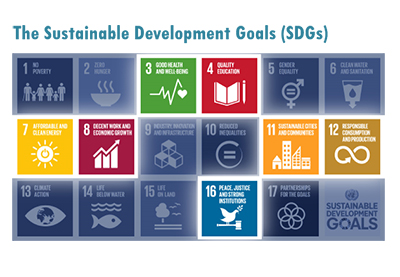 We are using The UN Sustainable Development Goals (SDG's) as the framework for our Responsible Business Strategy. Developed in 2015, the SDGs provide a shared blueprint for peace and prosperity worldwide.
All SDG goals are important, but we will prioritise those that we can make a true impact on in order to focus efforts and resources.
Our vision for the future is not to be just an exemplar business for good sustainable practice but also to make a positive impact on society and the environment, for and through our people and our business ecosystem.
Our policies and targets across our three key pillars are detailed in our Responsible Business Report.
Download Responsible Business Report
​
​Sustainability Highlights 2019/2020