​
The world of work is rapidly changing. To grow your business and meet the needs of today's workforce, you need flexible access to high-quality contract and temp talent. This is what Cpl's Managed Service Provider solutions offer.
Employees across all generations are rapidly moving from traditional career paths to more experience led careers. To stay relevant, organisations need to be able to manage blended workforce models that strengthen their own strategic goals and the career journeys of independent talent.
Whether your business is scaling, internationalising, cost-conscious or is facing complex strategic talent acquisition challenges, Cpl's MSP provider will help you stay ahead of your competitors and relevant in today's market.
Our managed service provider solutions support temporary, limited company contractor, statement of work (SOW), temp to hire, and all other complex contingent hiring needs your business may have. Our programmes focus on providing access to skilled talent on demand, bringing full flexibility to your business.
Led by our expert Enterprise Solutions team, Cpl's MSP solutions flex with your business as it evolves. Whether you're a multinational organisation or a start up in a state of flux, we will enter a shared journey of trust with you. We listen, we question, and we work together to create tailored MSP solutions.
Our suite of offerings is modular in design, meaning they are available to meet your strategic needs when you need them. These are aligned to the employee experience and proposition that distinguishes your company as a destination for great talent.

Book Complimentary Consultation
​
MSP Provide to suit your needs
We offer three customisable and fully scalable MSP solutions.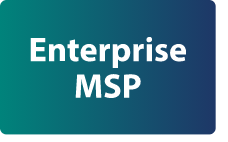 Enterprise MSP: As part of our end-to-end Enterprise solution, our dedicated MSP teams will map your organisation's full talent journey to bring together the best in people, processes and technology. Our Enterprise MSP is 100% consultative, meaning we will work with you to co-create a solution that meets your specific talent needs. Enterprise programmes include management of contingent workforce recruitment and onboarding; third party suppliers; contingent workforce people operations; contingent workforce technology and systems; consultative and advisory services.
​
​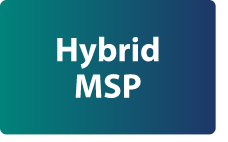 Hybrid MSP: Our Hybrid model is a blended solution that gives you access to all the benefits of an Enterprise MSP with the flexibility to pick and choose elements that suit you.
For example, a Hybrid MSP may support just one aspect of your organisation such as MSP for IT or Technical resources; a project MSP that is needed to cover a large project or ramp up a timeline or an effective multi-regional model that supports law and culture variations. ​
​
​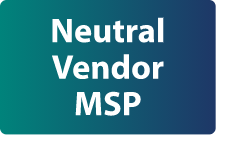 ​Neutral Vendor MSP: This MSP option facilitates a full contingent workforce management programme that is independent of a master sourcing model and vendor-neutral in approach.
Neutral Vendor MSP models facilitate highly competitive supplier programmes through Vendor Management System (VMS), process optimisation and supplier engagement.
​
​
How Cpl's MSP solutions can add value to your business
Cpl's MSP's are built so we can ensure value to your business throughout the lifetime of the solution. We make this possible through our five value management pillars.
​
Managed Service Providers Value Management Pillars
1. Relationship We have a Strategic Account Management approach which means we get a deep understanding of every client's goals, needs and challenges. At every step, there is a focus on the experience of all stakeholders. We take pride in our first-class candidate experience and ensure the full employee experience is nurtured, from awareness through to exit. Our talent is your talent.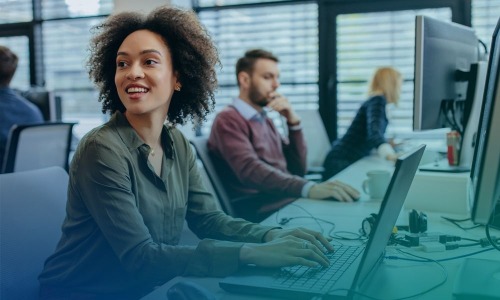 2. Quality of Service Our teams deliver the highest standard of service every time. We ensure this through a high level of communication and 20 years of talent experience and expertise. Our teams go beyond meeting transactional KPIs and SLA's to a partnership model that is innovative, strategic, continuously improving and truly transformative.
3. Cost Management Each MSP programme has a dedicated delivery team ensuring lower programme costs for every client. We use advanced technologies to maximise automation and provide swift analytics to drive business decisions and minimise costs without compromising on quality. All of our MSP solutions offer transparent visibility of contingent workforce spend across multiple vendor types and continually work to identify any unnecessary spend.
4. Risk & Compliance We are stringent in our approach to governance, visibility, compliance and risk mitigation. All our MSP programmes have dedicated governance teams that focus solely on contingent worker compliance; legislation adherence; HR and employee relations management; robust IT systems, cybersecurity, and business continuity; vendor, contractor, SOW contract review, and management.
5. Talent Consultancy We want to fully support your business. To do this we include elements of our talent consultancy in our MSP programmes as needed. This approach makes sure you have access to the best talent processes, expertise, and talent strategy in one integrated service.
​
Total Talent Management
Total Talent Solutions (TTS) brings our full range of permanent, contingent, and talent consultancy solutions together to fully support your business strategy. Our modular approach enables us to easily adapt our RPO and MSP programmes to provide you with the supports you need, when you need them, including recruitment design and delivery, employer branding, learning & development, data and analytics, strategic workforce planning, and talent technology. For more information get in touch to organise a consultation with one of our Enterprise Solutions specialists.
​
What you can expect when working with Cpl Enterprise Solutions
At the core of any solution development is you, our client. Through a unique approach, that we call FACT, we delve deep into your needs, your ways of working, and the experience you're looking to create by working with us.
​
How does the Fact Approach work?
F: Fully understand the key strategic and associated talent challenges of your organisation
A: Ask the difficult questions and fully explore the potential competitive implications of the various recruitment process outsourcing models appropriate to your challenges
C: Co-craft an RPO solution to ensure the most impactful design possible and associated key solution elements
T: Take a short, medium, and long-term view with the provision of a best in class account management approach that ensures the ongoing relevance of the solution through appropriate evolution, adaptation, and supplementation
​
Working with our multidisciplinary team
Every organisation is unique. To meet your companies needs our Enterprise Solutions team is made up of a multidisciplinary group including Sourcing Specialists, Acquisition Specialists, HR Experts, Experience Designers, Strategic Consultants from our Future of Work Institute, Process Improvement Leads, Strategic Account Managers and Talent Technologists.
This multi-disciplinary team act as an extension to your talent and leadership team, a unique resource available throughout the lifecycle of our relationship. The team ensures your enterprise solution always remains relevant, even in the face of evolving requirements, or significant external or market changes.
​
More than just MSP – Modular Solutions
Due to the broad spectrum of services and capabilities, the Enterprise Solutions team can supplement any core talent solution (RPO or MSP) with suitable services as needed. We call this 'Modular Solutions'. Our teams have deep expertise across core People, Strategy and Technology modules. These can be accessed at any time. Sample Modular Solutions include:
​
As a 'Client First' Enterprise, we're cognisant of where clients are on their development journeys. We meet the needs of companies as they mature & grow and their level of readiness for different services.
​
It's all about the experience
The client and candidate experience are key factors within Cpl as a 'Transformational Talent Experience' business. All services will have a laser focus on the total experience of the client, their candidates, and our employee teams. The experiences will be designed for maximum impact and engagement.