Today, the 3rd of December, we celebrated Ability Day at Cpl to mark International Day of People with Disabilities. This is the third year we have celebrated Ability Day with the aim of creating awareness, promoting empowerment and helping to create real opportunities for people with disabilities. Disabilities can be seen, unseen, inherited or acquired and can for many people cause hurdles or concerns in the workplace.
This year's theme for our online event was "The Challenges, The Acceptance & The Achievements." At Cpl, we play an important role in helping to provide people opportunities both internally and through our clients. Now more than ever, it is time to avail of untapped pools of talent, simply it is the right thing to do & it makes business sense. The overall objective of Ability Day is to reinforce that everyone has something to contribute to the workplace.
The event was hosted and organised by our colleague Mei Lin Yap, who herself has Down Syndrome. Our event speakers included:
Damien Quinn from the IASIO (Irish Association for Social Inclusion Opportunities) who spoke about the barriers to securing employment opportunities for people with convictions and ways in which this challenge can be overcome.

Jeanne McDonagh, CEO of Open Doors covered the topic of Mental health and employment and how the right supports can make a huge difference in being in the workplace and what colleagues can do to help.

John Cradden journalist and content writer/editor for Nudge Global, a HR tech firm shared his story about his experience growing up deaf and how he adapted to working in various jobs over the years.

Ciaran McKinney, manager of the Engage Programme at Age & Opportunity, spoke about the issue of ageism which can often result in unconscious bias leading to prejudice and discrimination against older persons in the workplace and society in general.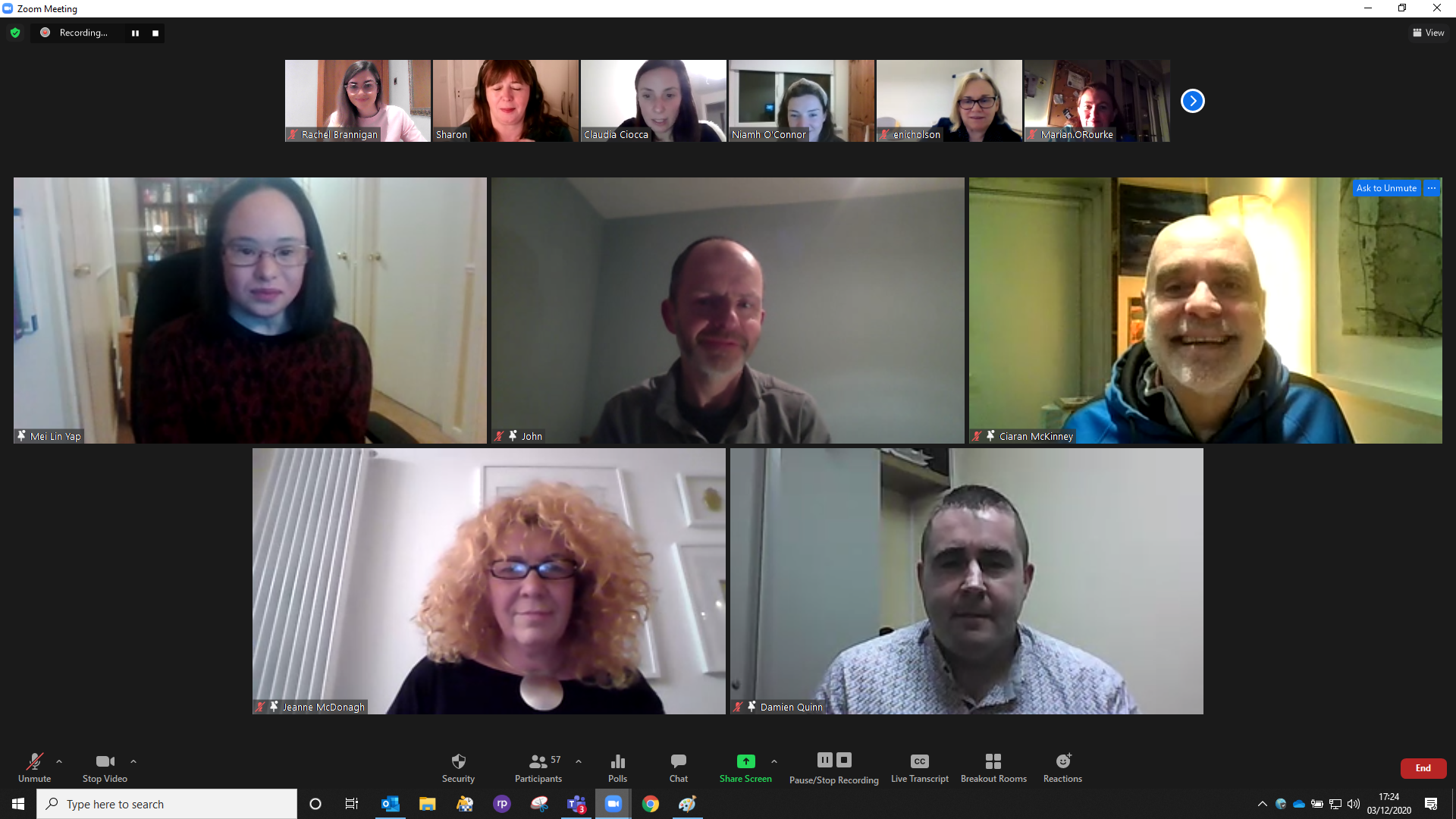 Diverse talent is essential to creating effective solutions and process for our people, our clients and our candidates and we're proud to have a broad range of employees, who each come from different backgrounds and share a unique perspective.​
If you would like to find more about incorporating a strong diversity and inclusion policy within your organisation please get in touch, we'd be delighted to advise.