We strongly believe that promoting positive wellbeing programmes creates a positive work environment where we can all achieve our best. Cpl has partnered with Zevo Health, who are our dedicated Wellness provider. Zevo design and deliver our Wellness Programmes based on the needs of our people
As part of this partnership, Cpl is delighted to be involved with Zevo Health's 'Workplace Wellbeing Warrior Employee Recognition Initiative'. The idea behind the 'Workplace Wellbeing Warrior Initiative' is to recognise employees that make a significant contribution to our organisation's wellbeing. These employees make the extra effort to boost employee morale and ensure everyone is valued and happy in work.
Well done to all our employees who have been recognised by their peers, who have showcased to be drivers of workplace wellbeing at Cpl: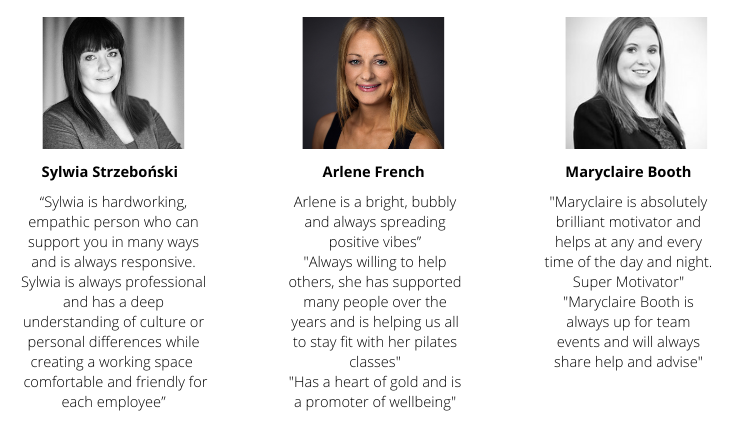 ​
​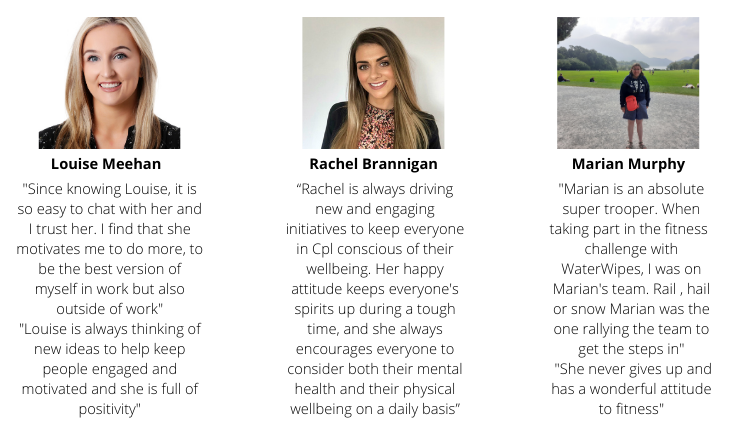 ​
​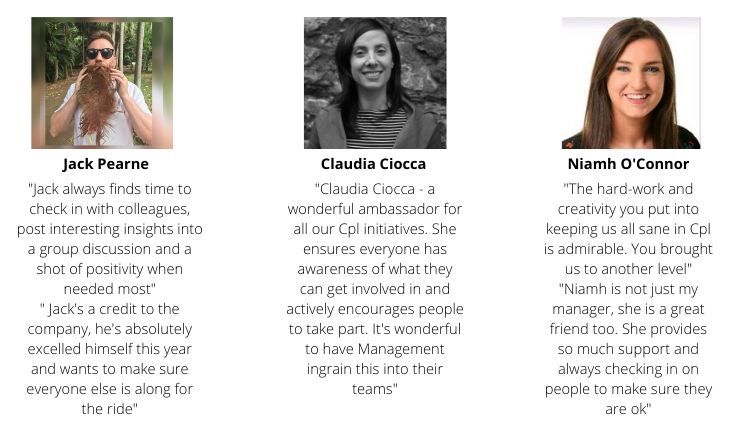 ​
​
​
​
​
​
​
​
​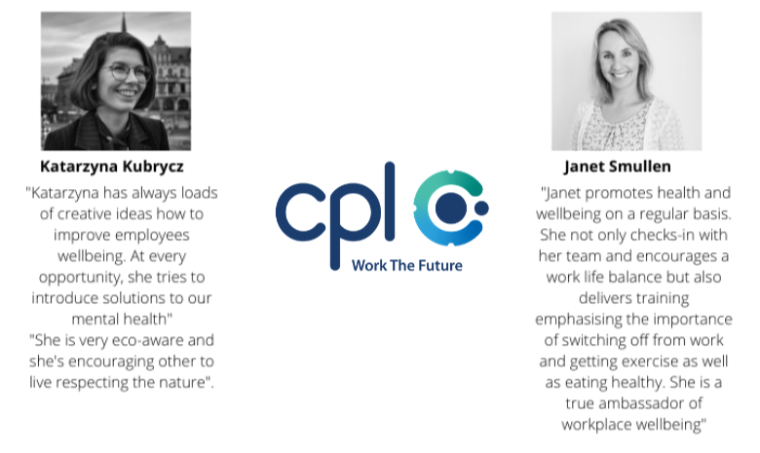 ​
​
​
​
​
​
​
​
​
​
​
​
​
​
​
​
​
​
​
​
​
​
​
​
​
​
​
​
​
​
​
​
​
To find out more about our wellbeing partnership with Zevo health and other b
en

efits at Cpl

click here.