​Since 2014, the Clinical & Contract Research Association (CCRA) has held a series of seminars entitled UK Clinical Research: A Professional Awareness Update. These events have encouraged and enabled an important dialogue within the industry, Government departments and regulators.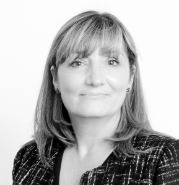 On January the 28th, CCRA are holding their next professional awareness day. I am delighted to be speaking on the day on Clinical Research Apprenticeships – Addressing the Skills Shortage. There is an incredible agenda for the meeting, which in light of Brexit and Covid-19, the agenda and speakers will offer views and expertise around The Dawn of a New Era for UK Clinical Research? This one-day virtual event will focus on what the current position of our industry, as well as examination of the threats and opportunities that the future holds for UK Clinical Research.
Lord Bethell of Romford, Parliamentary Under Secretary of State at the Department of Health and Social Care (DHSC) will open the event and followed by senior representatives of organisations that have a major impact on the sector such as the MHRA, HRA and NIHR CRN.
For further details and access to the days agenda, registration and any further information for the event go to www.ccra.org.uk. Or please contact me directly via LinkedIn or email [email protected] for a copy of the agenda and booking details and prices.
We have no doubt that all attendees will leave the webinar with renewed optimism and determination to work together to keep the UK at the forefront of global Clinical Research