​Today qualified professionals find themselves in a unique position. Their skills are in demand across every sector, especially Technology, Life Sciences, and Finance. The impact of the Great Resignation is really starting to be felt and companies are looking to up their offering to recruit qualified talent. The Q2 2021 IrishJobs.ie Jobs Index found that job vacancies were up 40% quarter-on-quarter and 157% year-on-year.
There has never been a better time to shake things up, change jobs, get better pay, and increased benefits.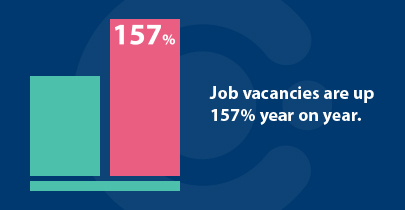 ​
Learn more about the benefits currently available in the technology sector here.
Opportunity knocking on your door is one thing, deciding your next move, is another. Getting advice from friends and family really helps, especially if you know someone who has recently changed roles. However, professional advice is a secure bet. Speaking to someone with experience in recruitment, who has a pulse on what is happening in the current job market can really advance your career.
What recruitment agencies do
Recruitment agencies are a key part of the talent acquisition industry. According to the American Staffing Association (ASA), more than 90% of companies in the U.S. use recruitment agencies to help them recruit and retain talent. They work as experts, who source qualified talent for client companies. The key to a recruitment agency's success is the size of its network and how well they connect a client needs to job seekers skills.
An IT start-up looking to rapidly expand their developer team can contact a recruitment agency. The agency will assign a recruitment consultant to: assess the company's needs and assist with the job specs. Once the needs are understood, the consultant will reach out to their network, find qualified talent who match the experience and skills required and speak to them about the available roles.
If you are interested in becoming a recruitment consultant, we're hiring.
Agencies work on commission. The hiring company pays them a fee once a candidate is successfully placed. Job seekers do not have to pay a reputable recruitment agency.​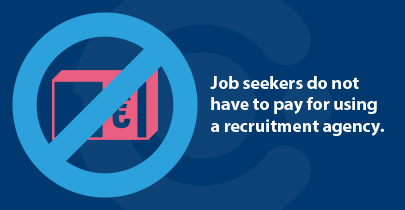 How recruitment consultants help jobseekers
Recruitment consultants may work for clients, but their job is to successfully place candidates. They provide qualified job seekers with a range of services including:
CV Support

Recruitment consultants focus on specific business sectors. Consultants have industry insights and understand employers' needs. Recruiters help tailor CVs for specific roles, and they save you time by telling you if you're a match or not for a particular role. Think of recruitment consultants as insiders that ensure a jobseeker's CV meets the employers' expectations.

Access to roles

Recruitment Agencies are over 7 times as effective as job boards at securing roles. A good recruitment agency has trusted longstanding relationships with clients and can help speed up the job application process. When a qualified candidate shows interest in a role, well-connected recruitment agencies will immediately have the hiring manager's ear.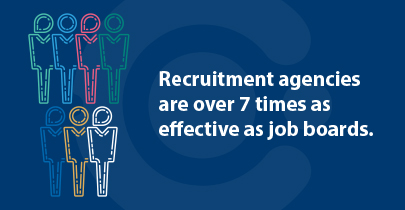 Cultural fit is important

Recruitment consultants are rooting for their candidates. But they need to assess whether potential hires are a good cultural fit for the company. Employers rely on recruitment agencies to find the best all-round applicant. It is their responsibility to find candidates who'll both, enjoy the challenge and fit in with the team. In the long term, this benefits both the newly placed employee and the hiring company.

Interview preparation

Interviews can be daunting, especially for job seekers new to the market. A good recruitment consultant will provide candidates with company insights, its culture, and a list of potential questions from the hiring manager.

Expert advice

Recruiters provide advice on; participating in virtual interviews, what your body language expresses, proper dress code, and tech requirements for online interviews. A recruitment specialist will usually call an applicant post-interview, to evaluate the session and how the candidate feels about the role and the company and of course their prospects.

Help with contract negotiations

If a candidate is offered a contract, the recruitment consultant is there to ensure the salary and benefits are fair. Negotiating pay and benefits packages can be awkward and this is where you will see a recruiter shine. They work for the company and know what is on offer. They have also invested in their candidate and want to see them succeed. Moreover, the recruitment agency is only compensated once a candidate accepts the position on offer. If a candidate accepts the new role the recruitment consultant can help them write their resignation letter and handle any obstacles in their path, including counteroffers. ​
What to prepare before meeting a Cpl recruiter
CV

Update your CV every time you acquire a new skill set or take on more responsibility in the workplace. Growth skills related to people and business management make a great impression as does the commitment to lifelong learning. Applicants should supply recruiters with a list of all their skills and experience. This will help the recruited give advice on tailoring CVs for specific roles. Many job seekers aren't skilled at marketing themselves and may be uncomfortable putting themselves in the spotlight. However, consider, 'what is your Unique Selling Point' (USP). And use it to set yourself apart from other applicants to get your CV in front of a hiring manager. Gets tips on writing your tech CV here

LinkedIn

87% of recruiters use Linkedin during the recruitment process. And Hiring Managers will check a candidate's LinkedIn profile before an interview. Recruiters search LinkedIn for potential candidates by job title, skills, and keywords. Updating LinkedIn with newly acquired skills, job titles and career achievements help recruiters find your profile. It also increases your chances of being found by other recruiters or companies on LinkedIn.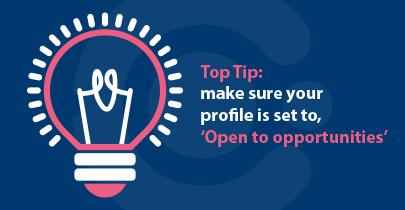 What are your career goals?

Know what sector, job title, and responsibilities you are interested in. Recruiters are not career advisors. Open your mind to new job prospects by thinking about what motivates and excites you. According to Indeed, 60% of employers believe that a lack of passion for the job is one of the reasons why some employees don't do well in their jobs.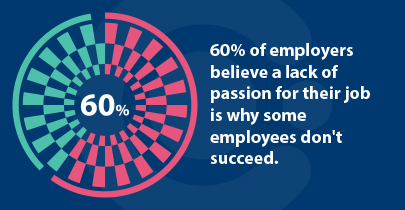 Know your redlines in terms of location, salary & benefits

Investigate the current job market to align your expectations with current salaries, benefits, and pay packets. Compare role responsibilities and requirements. Discuss your CV with your recruiter for an honest assessment of where you sit in the market. Write out which benefits mean the most to you and be willing to compromise on the less critical perks.
If you're a highly qualified candidate seeking support in securing a new role, reach out to our experienced Cpl Technology Recruitment team today.
​Sources:
Jobs Index Q2 2021, IrishJobs.ie, July 2021.

Effectiveness of recruitment channels worldwide in 2018, by effectiveness score, Statista, March 2019.

81 LinkedIn Statistics You Need to Know in 2021, Omnicore, January 2021.

How To Find Your Passion for a More Fulfilling Career, Indeed, October 2021.