When creating a technical CV and looking for a job in the IT and Technology industry, it is recommended to be as specific as possible. You want your application to stand out above the crowd and your CV is the first point of contact with every client. This is your chance to sell yourself as a technologist. Keep your CV focused, listing on your technical stack.
From our experience, when a recruiter opens your CV, you have about six seconds to impress. To do this it's essential to make sure you're including the right information for the position and formatting your CV properly for the role. It's all about organising your technical experience and skills.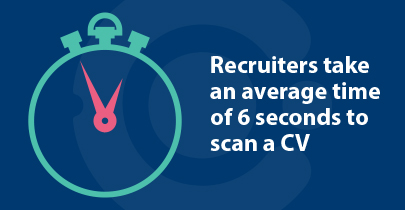 Start off with a personal summary
Now you understand why it's important to communicate clearly on your CV, let's look at the dos and don'ts of structure and content.
Introducing yourself to the client by telling them who you are and what you do sounds simple, but it's crucial. A good personal profile or CV bio shows you know what you're talking about and what your objective is for your next role. Use your personal summary to give insight into who you are as a tech professional. Lead with a certain focus directed towards making a difference to the tech team. Keep it short and brief, getting straight to the point. Make sure your CV reads well, so well in fact that even a brief glance over your CV highlights key areas that are essential for the role you're applying for.
Highlight your skillset
Use the job spec for the role you're applying for as a guideline as to what technical skills to feature. Draw attention to what your key strengths are and arrange them advanced, mid-level, basic. Use a bullet form specialty section within your CV to organise them. An example list of the overall technology stack is as follows:
Technical Skills:
•Agile (advanced)
•JavaScript (advanced)
•Angular (mid-level)
•React (basic)
Experience section - focus on your technical wins
List previous positions on your CV and include bullet points explaining your exact role within the company, projects you executed, and what you accomplished.
When filling in your experience make sure to order them chronologically and emphasize the wins you've accomplished in your career working in tech. Companies receiving your job application want to find out what you did previously that made an impact.
Using your bullet structure again make sure to list your experience and what you did to receive what result. Avoid exaggerating or lying about your experiences as this is dishonest and could backfire on you in the interview stage.
Feature relevant technical qualifications
List your education and if you completed a thesis be specific about it – the objective, the process the goal, and the technology stack that was involved. Your thesis gives a client an insight into your early interactions with computer science and a sense of your natural creativity outside of the workplace.
Like the points above, include a technical stack to show what you used to complete the project and how you used each particular language, framework, etc. You should also list any supplementary courses you've completed such as Coursera courses or Udemy courses.
Tailor your CV for each role you apply for
If a role requires certain technical qualifications within the job specification it is wise if you have them to add them in. It's important to make sure you include only the most relevant qualifications in order to avoid your CV being too long. Technology is an ever-changing industry, and your CV needs to change with it. Be aware of this to keep both your skills and CV on top point for getting noticed.
Optimise the structure of your CV
You will not be awarded extra points for having a pretty-looking CV when applying for jobs in Tech. Recruiters want something structured and brief. As with CV formats outside of Tech, keep your CV between 1-2 pages long.
Double-check for any errors
When you're finished creating your CV, make sure to check for errors. If you were a recruiter glancing over your CV would you be able to point out key points that set, you out above the rest?
In summary, a technical CV must be extremely specific about technologies. The key objective of a CV is to not have any ambiguities, a client should never have more questions than answers after reading a CV. The more informative you are in your technical CV the more you display your knowledge and proficiency in your discipline.
​

If you're interested in learning more about technology and IT job opportunities get in touch. Cpl Technology has a team of experts and we'd be happy to advise.
​
*Source: 2021 HR Statistics: Job Search, Hiring, Recruiting & Interviews. Research by Zety, April 2021.
​