Most in-demand jobs: Accountants and Financial Analysts
Salary range: €60,000 to €75,00

0 ​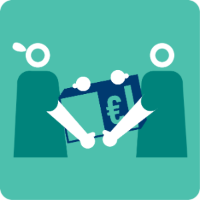 ​
What qualifications and experience are employers seeking in accountant and financial analyst candidates?
In the world of accounting and finance, experienced professionals are highly coveted. Employers are actively seeking candidates with specialised knowledge in International Financial Reporting Standards (IFRS) and US Gaap/Sox frameworks, which make them stand out in a competitive job market. Jobseekers who have completed a training contract and have amassed Post Qualified Experience (PQE) within the industry/practice, exciting opportunities as analysts await.
What kind of benefits can accountant and financial analyst candidates expect to receive?
Accountants and financial analysts are among the most sought-after professionals in the accounting and finance sector in Ireland. These roles offer attractive benefits such as medical insurance, employer pension plans, and yearly bonuses. Employers may also provide helpful travel subsidies and participation in the Bike to Work Scheme, which enhances the quality of life for employees. These benefits make a career in accounting and finance not just rewarding but also fulfilling.
What flexible or hybrid working arrangements are being offered to accountant and financial analyst candidates?
As the demand for flexible working arrangements increase, many employers in the accounting and finance sector risk losing out on highly qualified talent unless they pivot to flexible working. To stay competitive, some firms have migrated to fully remote working models. However, we are seeing a growing number of accounting and finance candidates who prefer a hybrid work model that offers both flexibility and the benefits of workplace collaboration. This shift in preferences highlights the importance of companies adapting to the needs of their employees to attract and retain top talent in this competitive job market.
Conclusion
Accountant and financial analyst candidates can expect a bright future in 2023 and beyond as they continue to be among the most in-demand roles across various industries. With the rise of technology and data-driven decision-making, these professionals are well-positioned to offer valuable insights and strategic advice to businesses. Aside from remuneration, the benefits of these roles are generous and numerous. Additionally, flexible working arrangements, such as hybrid and remote work are becoming increasingly common, allowing for a better work-life balance. As the business landscape continues to evolve, accountants and financial analysts will undoubtedly remain critical players in helping organisations achieve their financial goals and navigate the complexities of the modern economy.
Take the next step in your career and visit our live jobs.
Discover the most in-demand jobs across 16 sectors.