Most in-demand jobs: Project Engineers and Project Managers
Salary range: €55,000 to €95,000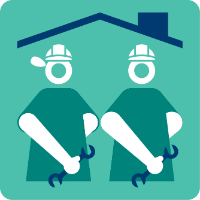 What qualifications and experience are employers seeking in project manager and project engineering candidates?
One of the most important factors that employers consider when hiring project managers and project engineers is experience. Highly experienced engineers with three to five years of experience are particularly sought after by both public and private organisations. Employers often look for candidates who have worked on similar projects in the past, as this demonstrates their ability to manage complex tasks and meet deadlines. Other key qualifications that employers look for in project manager and engineer candidates include strong communication and interpersonal skills, attention to detail, and the ability to work well under pressure.
What flexible or hybrid working arrangements are being offered to project manager and project engineering candidates?
One of the most popular benefits being offered to project manager and project engineer candidates is flexible work arrangements. Many employers are now offering flexible start and end times, as well as the option to work remotely or in a hybrid capacity. This can help employees maintain a healthy work-life balance and reduce the stress associated with long commutes or rigid schedules.
Conclusion
In conclusion, the construction industry in Ireland is experiencing strong growth, with increasing demand for highly skilled professionals such as project engineers and project managers. These roles are critical for ensuring the successful delivery of complex construction projects, and as a result, they offer highly competitive salaries and benefits.
Take the next step in your career and visit our live jobs.
Discover the most in-demand jobs across 16 sectors.