​Most in-demand job: Process Engineer
Salary range: €65,000 to €90,000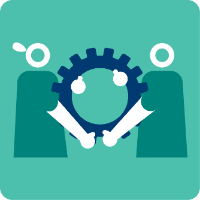 What qualifications and experience are employers seeking in process engineering candidates?
To qualify for a process engineering position, certain prerequisites must be met by candidates. First and foremost, possession of a relevant Level 8 degree is imperative. Additionally, it is essential that candidates have a significant track record of working within an environment based on the principles of "Lean Manufacturing." Furthermore, adaptability and a willingness to work within a shift-based production cycle are highly sought-after traits by employers. Ultimately, employers are seeking individuals with a solid grasp of the essential knowledge and practical skills that will enable them to make a valuable contribution to their team.
What kind of benefits can process engineering candidates expect to receive?
Given the high demand for skilled professionals in the engineering sector, candidates with experience in process engineering can anticipate attractive compensation packages, which may include a variety of benefits such as employer pension plans, annual bonuses, education support and medical insurance.
What flexible or hybrid working arrangements are being offered to process engineering candidates?
Typically, positions within the engineering sector adhere to a predetermined production shift schedule and necessitate employees' physical presence on-site. Nevertheless, it is worth noting that certain process engineering roles may offer a hybrid work arrangement, combining remote work options with on-site obligations.
Conclusion
In conclusion, the engineering sector in Ireland is experiencing a surge in demand for skilled professionals, particularly those with expertise in process engineering. As businesses continue to navigate the challenges posed by the current economic climate, the need for process engineers to help optimise production processes and drive operational efficiency has become increasingly pronounced. With competitive salaries and benefits packages on offer, those interested in pursuing a career in process engineering should explore the numerous opportunities available to them in Ireland's engineering sector.
Take the next step in your career and visit our live jobs.
Discover the most in-demand jobs across 16 sectors.