​
Most in-demand job: Financial Services Solicitor
Salary range: €80,000 to €120,000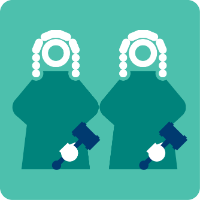 ​What qualifications and experience are employers seeking in financial services solicitor candidates?
In addition to being licensed to practice law, employers are looking for financial services solicitor candidates with experience working in the financial services industry. The amount of experience required can vary depending on the role and the level of seniority. Some employers may consider newly qualified solicitors (NQs) who have recently completed their legal training.
What kind of benefits can financial services solicitor candidates expect to receive?
As financial services solicitors are in high demand, candidates can expect generous benefits packages that include annual bonuses, employer pension plans, and medical insurance.
What flexible or hybrid working arrangements are being offered to financial services solicitor candidates?
Flexible working arrangements are becoming increasingly common within the legal sector. As a financial services solicitor, you can typically expect to spend around two days per week working from the office.
Conclusion
Financial services solicitors are currently the most sought-after professionals in Ireland's legal sector. This demand has grown alongside the expansion of the legal industry in Ireland, making it a promising career path for jobseekers with the right skills and experience.
Take the next step in your career and visit our live jobs.
Discover the most in-demand jobs across 16 sectors.