​Most in-demand job: Quality Assurance
Salary range: €65,000 to €85,000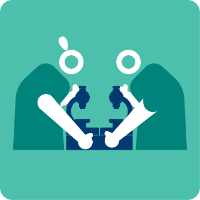 What qualifications and experience are employers seeking in quality assurance candidates?
Employers want quality assurance candidates with experience in handling CAPAs (Corrective and Preventive Actions), conducting investigations, documenting processes, ensuring stability, and implementing validation methods. They also value candidates with a background in lab operations and operations management. Depending on the seniority of the position, employers may require several years of industry experience. Overall, it's important to have a diverse skill set and a deep understanding of quality assurance processes and techniques.
What kind of benefits can quality assurance candidates expect to receive?
Top companies offer competitive benefits to life science candidates including medical insurance, employer pension plans and annual bonuses. Some larger organisations may also offer access to onsite gyms.
What flexible or hybrid working arrangements are being offered to quality assurance candidates?
Most quality assurance roles require on-site work. However, some employers offer flexible and hybrid working arrangements.
Conclusion
Quality assurance roles have emerged as the most in-demand jobs in Ireland's life science sector, with companies seeking skilled professionals who can ensure their products meet the necessary standards. While finding flexible working arrangements in QA roles may prove challenging, companies are offering generous benefits packages to attract and retain top talent.
Take the next step in your career and visit our live jobs.
Discover the most in-demand jobs across 16 sectors.