​Most in-demand job: Cyber security analysts
Salary range: €400 to €600 per day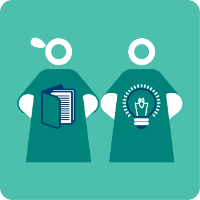 What qualifications and experience are employers seeking in cyber security analysts?
Cyber security analyst contractor candidates with five-plus years of experience are most in demand. The ideal cyber security candidate should have an intimate knowledge of architecture, networking protocols & operating systems plus be well-versed in programming language fundamentals & relevant certifications (like CompTIA Security+ or Certified Ethical Hacker). Years of experience combined with the right skillset can make any applicant stand out as a prime cyber security analyst prospect.
Conclusion
Employers are looking for cyber security analysts with a specific skill set and five or more years of experience. Ireland's contract job market is booming and offers lucrative opportunities for skilled cyber security analysts. This demand for cyber security analysts is driven by the increasing number of cyber-attacks and data breaches, making it a critical role in protecting a company's sensitive information. As technology advances, the need for skilled professionals in this field will only continue to grow. Additionally, professional contractors offer flexibility and cost-effectiveness to employers, as they can be hired for specific projects or periods of time without the need for long-term commitments or benefits. This makes them an attractive option for companies looking to stay competitive in a rapidly changing technological landscape.
Take the next step in your career and visit our live jobs or visit our professional contracting hub.
Discover the most in-demand jobs across 16 sectors.