​
Covalen, part of the Cpl Group, comprises Strategy, Consulting & Outsourcing Services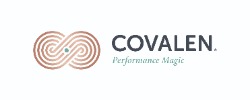 With over 20 years' of experience in Consulting, Business Process Outsourcing and Managed Services, Covalen works with a range of industry sectors including Banking, Insurance and Financial Services, Technology, Energy, and Utilities. We facilitate end-to-end design, delivery and management of a business unit, service, or function at the client site, or wholly outsourced.
​
Services
Our solutions are customised based on client needs and realities—supported by leading experts, curated technology platforms, and a set of unique processes developed through real-world experiences.
Our multi-lingual staff offers the following business services across several international locations:
Customer Experience: customer support, sales, technical support.

Operations: background support functions, contract management, claims management, IT process support

Content moderation: content management on social media using the following principles: trust and safety, quality and regulation.
Our flexible, scalable solutions enable companies of all sizes to gain efficiencies, drive better customer experiences, and maximise competitive advantages.
Contact
Learn more about Covalen. Please fille the below form so we can contact you directly.
​
​