​
Working in engineering
​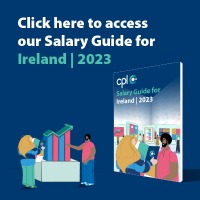 ​
Engineering is a hands-on, innovative, and collaborative profession that is hugely rewarding. Engineers are innovators who invent, design and maintain a variety of machines, structures and data systems. The Irish talent market offers a wide array of engineering roles, from working with the many pharmaceutical brands that operate in the region to working on civil engineering projects.
Working in Engineering requires critical thinking, creative and interpersonal skills, and a deep understanding of projects and company objectives.
Being an engineer is a challenging job, which is incredibly rewarding, especially when projects come to fruition. With the right training and an inquisitive mind, a career in engineering can be extremely fulfilling.