​
Working in the light industrial sector
​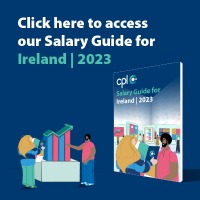 The light industrial sector is an enticing field full of opportunities to gain valuable work experience and set yourself up for success. Working with machinery, tools, and materials provides ample opportunity to develop skills useful both on and off the job.
Light industrial workers are highly sought-after professionals playing critical roles in the supply chain across the country. Whether your goal is to progress further within the industry or use it as a launching point for other types of jobs, working in the light industrial sector can be rewarding and stimulating.
Ireland's light industrial sector is one of opportunity, offering jobs for skilled workers, from machinists to operations managers. With employment possibilities ranging from lower-level positions to executive roles, there is something for everyone - regardless of expertise or experience level.