Overview
Cpl's Total Talent Solution can support your journey of integration- moving beyond the confines of multiple solutions towards a more integrated and strategic approach to how you get the most out of your workforce programs in their entirety. We are here to help you think differently about what a total talent approach can bring to your organisation.
It all starts with Strategy​
Initiating a Total Talent approach really means initiating a strategic conversation about your talent strategy. It means asking the difficult question about where your business is going and how a total talent approach will support those goals. ​
This is why we have established our Talent Solutions Lab- a place to explore, through immersive team workshops, the needs for of your organisation​.
​
Total Talent Solutions (TTS)
TTS brings permanent, contingent, and talent solutions together to align talent needs to support business strategies. Our modular approach allows us to adapt our programs to build in the supports you need when you need them, including recruitment design and delivery, employer brand, learning & development, data and analytics, strategic workforce planning and talent technology.
TTS embeds a company's talent strategy in every step of our managed recruitment service, aligning candidate journeys for permanent and contingent workers, and creating shared talent pools. This practice allows the business and hiring managers to access to the best possible talent to support their business objectives. ​
Cpl's Enterprise Talent Solutions business has created a TTS service that flexes with your business as you transform and evolve. ​
​
Operating Model
​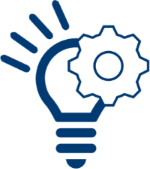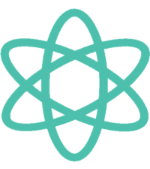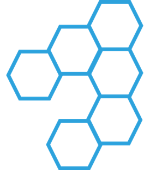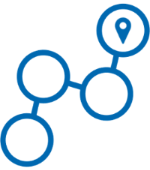 ​
How we Work
You at the Centre​
At the core of any solution development is you, our client. Through a unique approach, that we call FACT, we start by delving deep into your needs, your ways of working and the experience you wish to create by deploying a recruitment outsourcing solution.
The Fact Approach
​F: Fully understanding the key strategic and associated talent challenges of your organisation
A: Asking the difficult questions and fully exploring the potential competitive implications of the various recruitment process outsourcing models appropriate to the client's challenge
C: Co-Crafting a recruitment process outsourcing solution with the client to ensure the most impactful design possible and associated key solution elements
T: Taking a short, medium, and long-term view with the provision of a best in class account management approach that ensures the on-going relevance of the solution through appropriate evolution, adaptation and supplementation
​
A Multidisciplinary Team to Work With​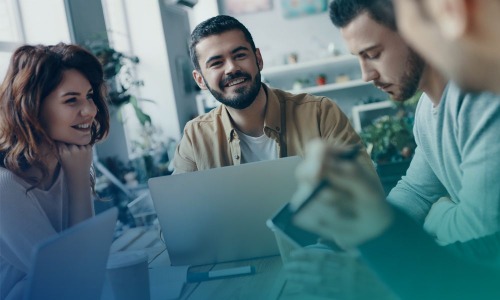 We know that every organisation is unique. To meet your needs our Talent Solutions team is a multidisciplinary group made up of​ Sourcing Specialists​, Acquisition Specialists​, HR Experts​, Experience Designers​, Strategic Consultants through our Future of Work Institute, Process Improvement Leads​, Strategic Account Managers​ and Talent Technologists​.
This multi-disciplinary team act as an extension to your talent and leadership team. A unique resource that is utilised throughout the lifecycle of our relationship with a focus on continuous improvement and innovation.
The team ensures the on-going relevance of the solution even in the face of evolving requirements, or any significant external or market changes that may necessitate a change on the solutions direction.
​
A Modular approach to suit any situation​
Due to the broad spectrum of services and capabilities the ESG team have access to we can supplement the core talent solution with appropriate services as needed. We call this 'Modular Solutions'. We have deep expertise across core Talent, HR, Outsourcing and Consulting modules.
These can be turned quickly on and off based on the specific needs of the client at any time. ​Modules may include​:
HRO, L&D, Graduate Programs, Assessments​

Strategic Workforce Planning, Vendor Management, SOW ​

FOW, D&I, EVP & Brand, Wellness, Leadership Strategy, Employee Experience​

Recruitment Process Optimisation, Talent Attraction Strategy, Talent Mapping & Market Analysis​

Talent technology assessment and advisory
Creating a Journey of Engagement​
Cpl being a 'client first' Enterprise is cognizant of where clients are on their development journeys and level of maturity. We will meet the needs of companies as they mature & grow and their level of readiness for the different services. Being journey led, we can also transition clients into and out of Enterprise Solutions. ​
​
It's all about the Experience​
The client and candidate experience is a key factor within in Cpl as a 'Transformational Talent Experience' business. All services will have a laser focus on the total experience of the client, their candidates and our employee teams. The experiences will be designed for maximum impact and engagement​.
​
Technology-Enabled but Human-Centred​
There is no doubt that technology is changing how businesses source and recruit candidates. Everyone is talking about AI, machine learning and data analytics. Cpl adopts an approach that is very much technology-enabled but human-centred. This means that we focus on what creates a human and effective approach utilising technology in the right ways but not being led by it.
Our team has deep expertise & supporting platform capabilities in HR and workforce analytics​, on-demand video interviewing​, skills-based assessments​, automated recruitment marketing​, Core HR and workforce & talent platforms​, AI sourcing.
We utilise these capabilities in the context of the particular challenges and requirements of our clients to ensure a human-centred but technologically sophisticated approach.
​
Geographical Scope
European Generalists & Specialists in Ireland & the UK​
Cpl have a sourcing and recruitment network across Europe and managed through 30 country offices. We have a particularly strong footprint in Ireland and the UK where we service many national and multinational organisations with customised Talent Solutions.
Contact Us
Fill in your details below to speak to one of our Total Talent Solution experts.
​