​Most in-demand job: Chief Operating Officer (COO)
Salary range: €110,000 to €220,000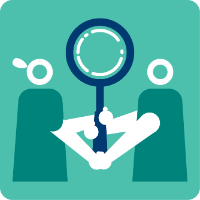 What qualifications and experience are employers seeking in COO candidates?
Chief Operating Officers should have an MBA (Master of Business Administration) or a master's degree alongside a minimum of 10 years of relevant senior management experience in their discipline. Additionally, exceptional emotional intelligence, relationship building, problem-solving, decision-making, persuasion/influence, and coaching skills are essential skills to effectively devise and lead long-term business objectives and build high-performing teams.
What kind of benefits can COO candidates expect to receive?
Executive-level candidates may receive a variety of benefits such as annual bonuses, equity plans, medical insurance, employer pension contributions, continuous professional development, flexible working options, health and wellbeing initiatives, and generous annual leave.
What flexible or hybrid working arrangements are being offered to COO candidates?
Most executive and senior-level roles have adopted a hybrid work model, with some organisations (predominantly start-ups) offering 100% remote work options. Flexible working options for executives depend on the industry and may include a hybrid, fully remote, or fully onsite model, or a combination of all three.
Conclusion
The role of Chief Operating Officer (COO) has emerged as one of the most in-demand positions for senior appointments in Ireland. With businesses facing increasing pressure to adapt to changing market conditions, COOs are sought-after for their strategic vision, operational expertise, and ability to drive efficiency and innovation. As such, the demand for qualified and experienced COOs is expected to remain high in the coming years.
Take the next step in your career and visit our live jobs.
Discover the most in-demand jobs across 16 sectors.