​
Most in-demand job: Fund Accountant
Salary range: €60,000 to €100,00

0 ​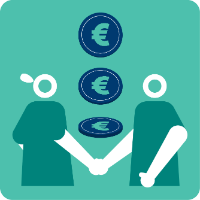 What qualifications and experience are employers seeking in fund accounting candidates?
Employers expect fund accountants to have a degree in accounting or finance, or a professional accounting certification like ACA (Associate Chartered Accountant) CIMA (Chartered Institute of Management Accountants), or ACCA (Association of Chartered Certified Accountants). Candidates with more than five years of accounting experience are typically preferred.
What kind of benefits can fund accounting candidates expect to receive?
Fund accounting candidates can expect benefit packages that include medical insurance, employer pension plans, annual bonuses, and generous annual leave.
What flexible or hybrid working arrangements are being offered to fund accounting candidates?
Financial services employers are increasingly acknowledging the significance of flexible working, and as a result, many are providing hybrid options. Fund accounting candidates can typically expect to spend three days per week in the office and two days working remotely.
Conclusion
Over the past 12 months, our financial services team have seen a rise in demand for several areas within fund accounting including private equity, real estate, and hedge funds. This trend is expected to continue, as fund accounting remains a critical function within the industry. As such, qualified fund accountants can expect to enjoy a strong job market and numerous career opportunities in Ireland's financial services sector.
Take the next step in your career and visit our live jobs.
Discover the most in-demand jobs across 16 sectors.