​Most in-demand job: HR Generalist
Salary range: € 40,000 to €65,000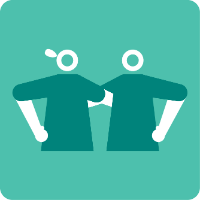 What qualifications and experience are employers seeking in HR generalist candidates?
Employers are currently seeking HR generalists who possess a broad range of skills and experience in recruitment, analysis of reward structures, implementation of learning and development initiatives, and employee relations. Moreover, they are looking for individuals who can adeptly handle both strategic and administrative duties related to HRIS systems (Human Resources Information System) and analytics reporting.
What kind of benefits can HR generalist candidates expect to receive?
Benefit packages rely heavily on the sector and size of organisations. However, HR generalists can expect medical insurance, employer pension plans, annual bonuses, and maternity leave.
What flexible or hybrid working arrangements are being offered to HR generalist candidates?
HR generalists can expect flexible work arrangements, with most employers allowing for at least two days of working from home (WFH). Larger companies may offer full-time remote working, but these opportunities are becoming more limited, with most employers requiring some weekly on-site presence.
Conclusion
Despite the noticeable shift in talent acquisition in the past year, employers remain actively interested in recruiting skilled HR professionals. It is expected that the demand for HR generalists will continue throughout 2023, especially for those who possess a diverse range of skills and experience in all aspects of HR.
Take the next step in your career and visit our live jobs.
Discover the most in-demand jobs across 16 sectors.