​Over the course of 2020 we've had over 250,000 readers on our blog reading everything from remote working tips, personal stories from our people on topics that matter to them, salary information and tips and lots of blogs on how you can find the right job.
As we reach the end of the year, we've collected 8 of our most-read pieces of 'job search' articles for you. Some old, some from this year and one or two which reflect the strange year we've just gone through. If you're looking for a new role in 2021 you can sign up for job alerts here or check out our industry-specific pages where you can contact recruiters directly.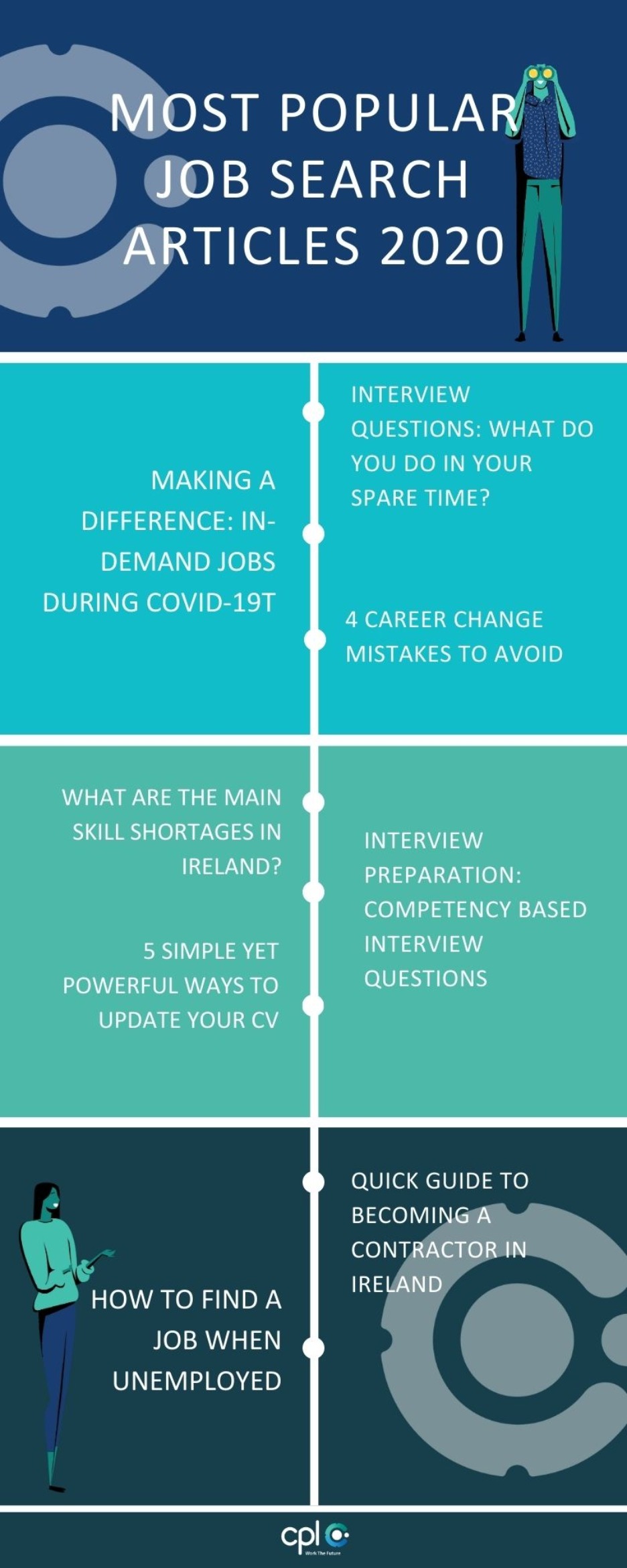 Read them again: our 8 most popular job search articles 2020
Looking for more career advice and insights? Visit our blog where we publish new articles every week or view our job board for a full list of current job opportunities in Ireland, the UK and internationally.